Locomotive
EC/LO Pro™ OCU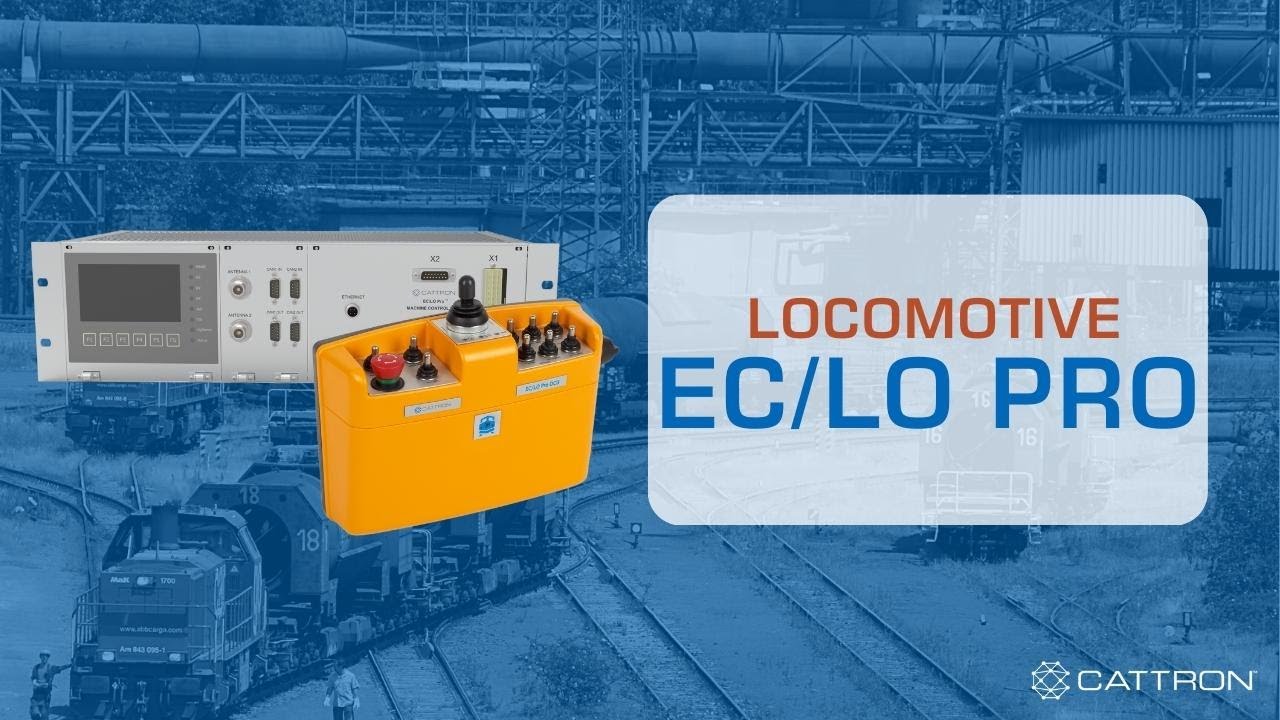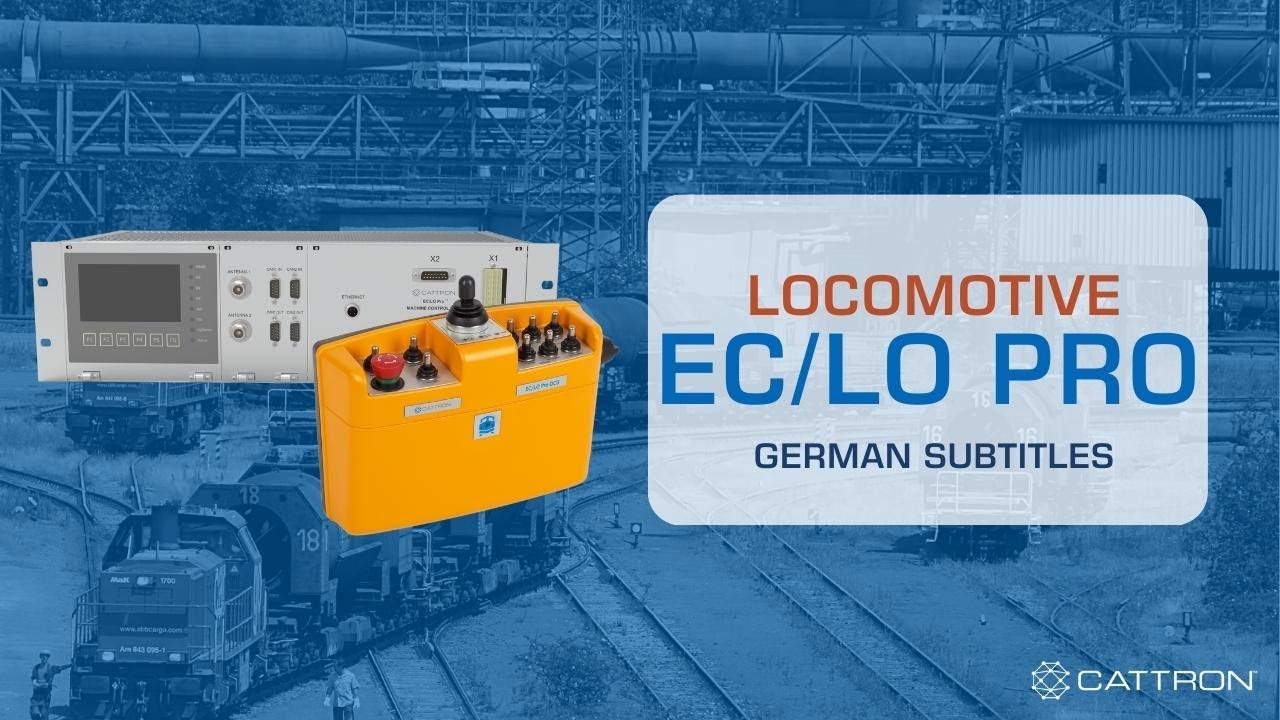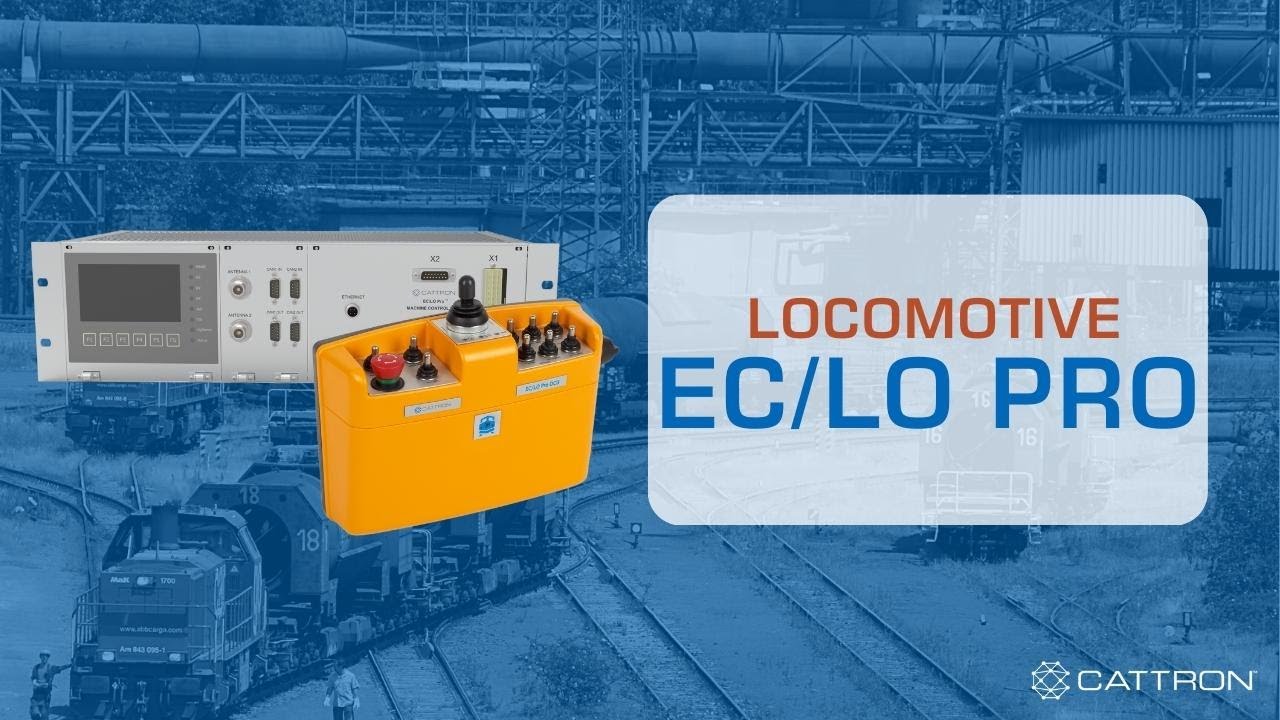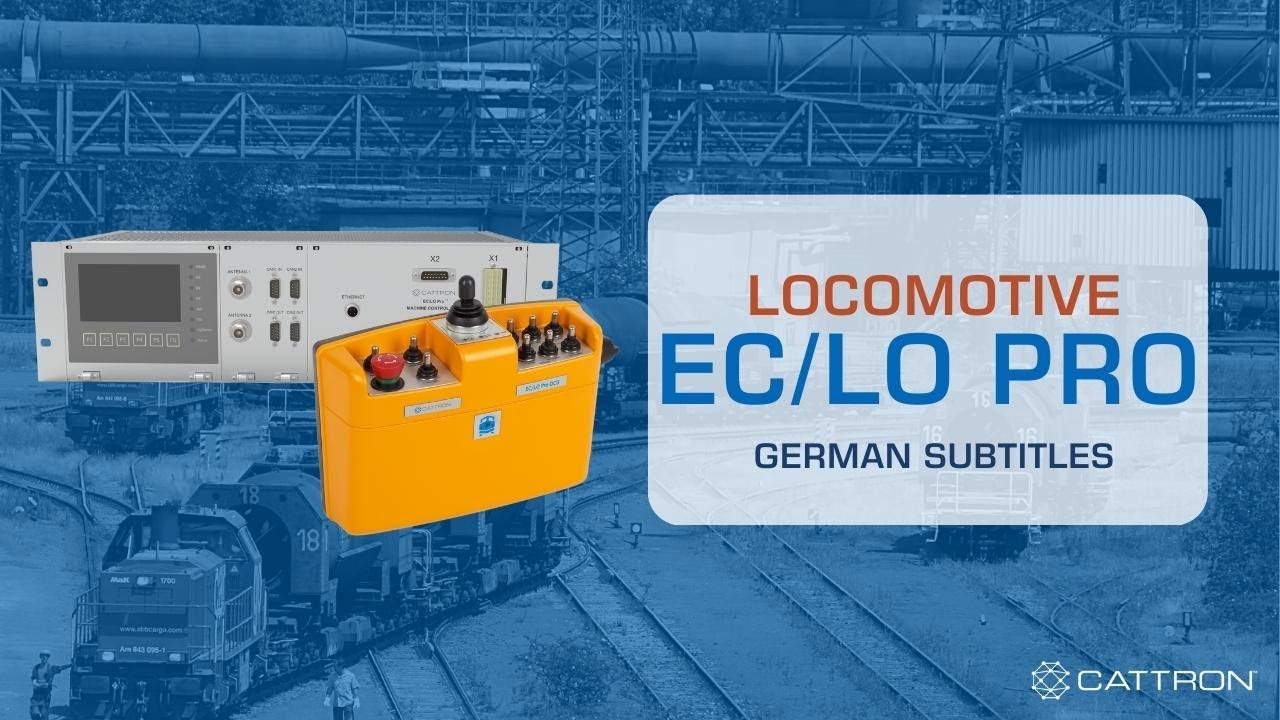 EC/LO Pro Locomotive Remote Control
EC/LO Pro Locomotive Remote Control (German Subtitles)
Locomotive
EC/LO Pro™ OCU
The EC/LO Pro™ OCU is an ergonomic, lightweight operator control unit used with the EC/LO Pro locomotive remote control system for European rail operators. EC/LO Pro is the first system in the industry to pass the TÜV Nord assessment and was certified for safety functions up to SIL 3. The OCU has five basic designs and is fully customizable.
Third-party assessment by TÜV Nord for SIL 3 certification
Basic configurations available or full customization
Rapid configuration changes in the field
Works with the EC/LO Pro
Housing
IP65 housing made of impact-resistant polycarbonate resin
MCU Compatibility
Used with the EC/LO Pro MCU and TH-EC/LO MCU
Safety Compliance
EN 50126, EN 50128 SIL3, EN 50129 SIL3, EN 50239, EN 50155
System Indications
Audible and visual indications of low battery status and/or other status messages
Data Transmission Compliance
EN 50159-2, EN 60870-5-1,Integrity Class 13
Antenna
Integrated internal antenna with external antenna as an option
Warranty
Standard one-year product warranty
ISO Certification
Manufactured in an ISO 9001:2015 certified operation
Pitch and Catch
Enables a two-person team to direct movement of the locomotive including braking, horn and tilt protection
Talkback
Transmission of information from the locomotive to the OCU via configurable display
LED Flashlights
Two LED blocks, each with five super-bright white LEDs, can be mounted on the front of the portable transmitter. These blocks are controlled alternately in a fast rhythm and thus generate a warning signal, improving the safety of operators.
TransLoop
RFID-based technology that allows control commands to be coupled into the portable transmitter without contact and without mechanical connectors.
Battery Charger
Passes fire protection standards thus enabling it to be conveniently mounted on the locomotive
Contact Us