DynaGen™
DynaGen™ PRO600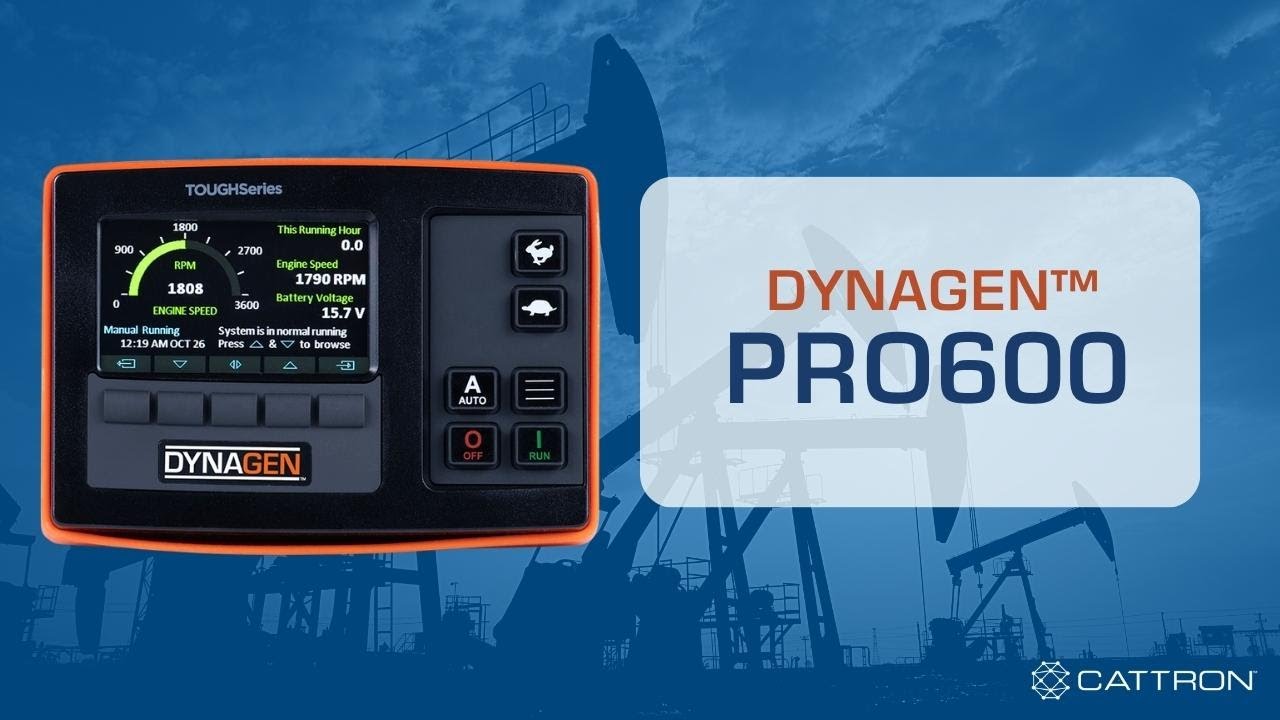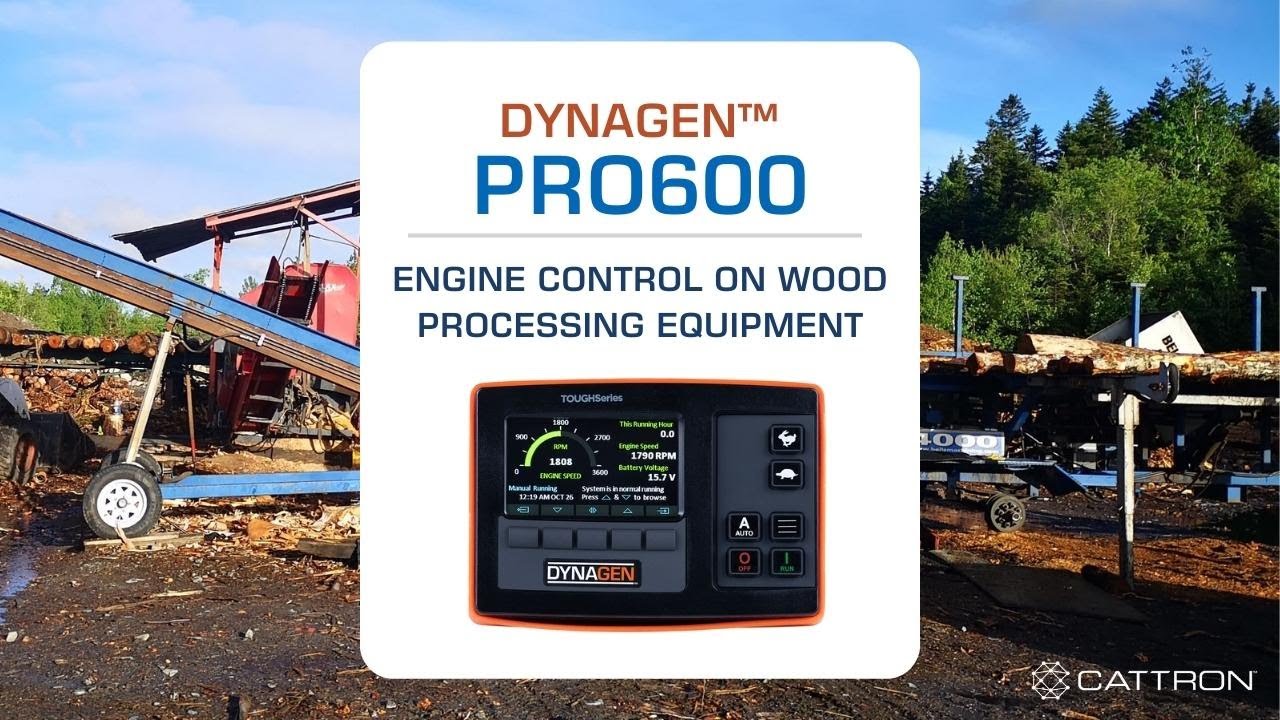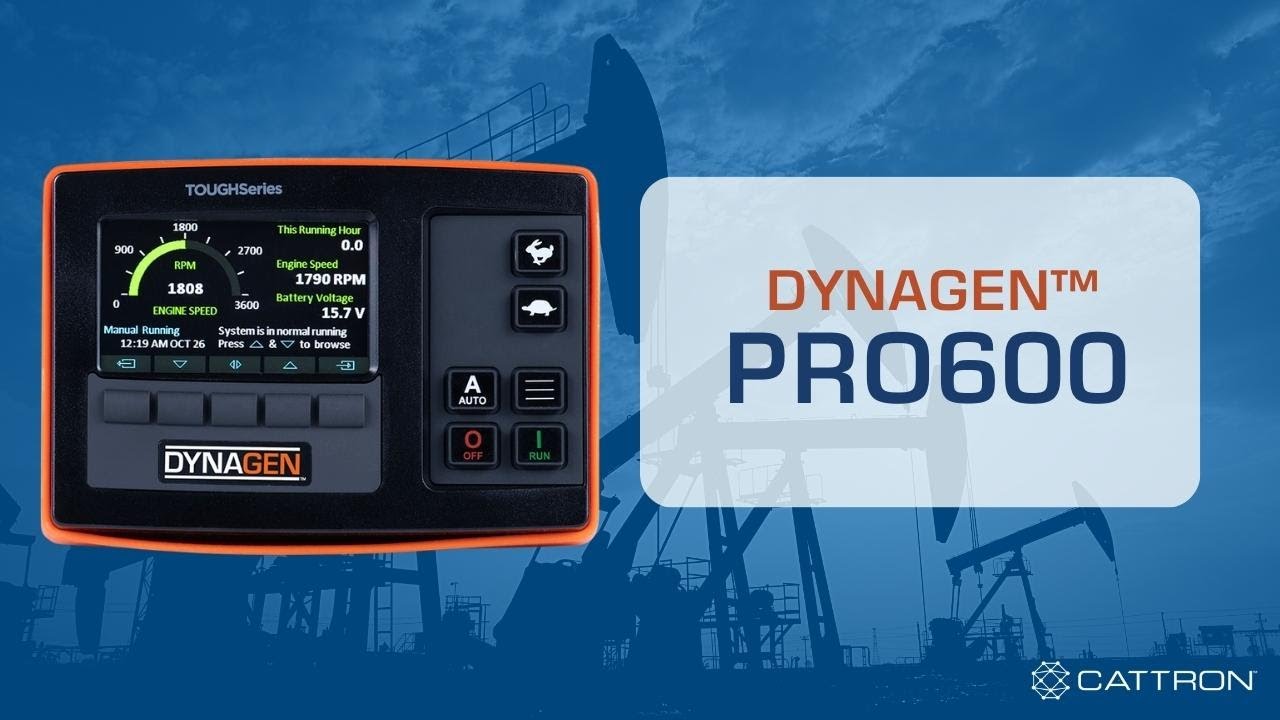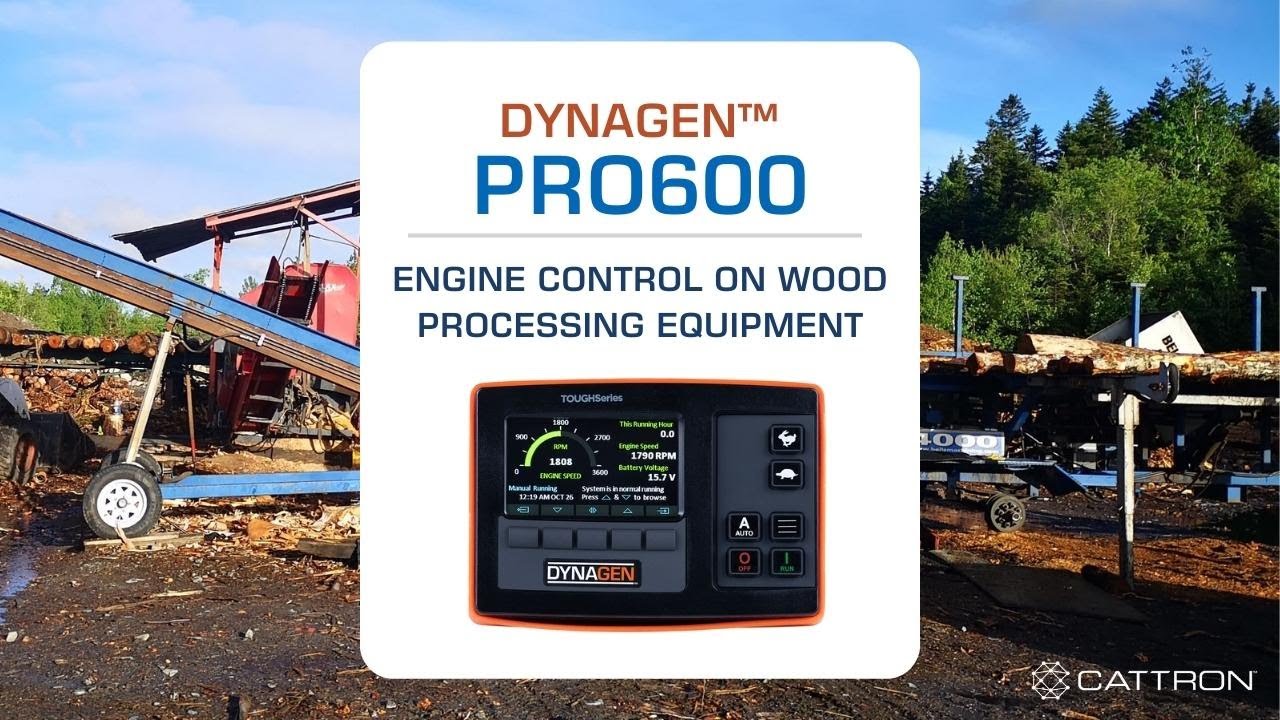 DynaGen PRO600 Engine and Generator Control
DynaGen PRO600 Engine Control on Wood Processing Equipment
DynaGen™
DynaGen™ PRO600
The DynaGen™ PRO600 provides engine and generator control for autostart or manual operations on mechanically or electronically governed engines. The TE600 and TG600 engine and generator controllers offer CANbus and Modbus communication and 32 inputs. Each controller is ideal for use in extremely harsh environmental conditions.
Supports all major diesel and spark engines
Tier 4F and Euro Stage V compliant
IP67-rated enclosure
NFPA 110 compatible
Supported by RapidCore™ configurator software
Private label option
Complete plug-n-play package option
Five-year or 17,500-hour warranty
Rugged Housing
Conformally coated for protection against moisture and contaminants. Front panel gasket for panel water ingress protection meets IP67 standards
Display
Sunlight readable, oil pressure, engine temperature, fuel and oil levels, hour meter, RPM, battery voltage, real time clock with date/time, J1939 DTC codes, DPF and DEF status icons, and J1939 percent load and percent torque.
Autostart
Manual and remote start, and autostart trigger on sensor value (pressure, temperature, level, voltage)
Speed Control
Front panel RPM adjustment buttons, full electronic variable speed control over J1939, configurable remote bump speed control, configurable ramping control with 3 set points: idle, intermediate and goal RPM, and adjustable min/max RPM limits
Functions
Built-in weekly scheduler, maintenance counter, Configurable Diagnostic Trouble Code (DTC), manual and automatic modes, a full selection of timers and long-run function, and configurable or replaceable buttons with custom text
Closed Loop Control
Closed loop control using feedback from sensors such as level and pressure
Modbus Communication
Supports standard Modbus RS485 communication
Switch Inputs
12 configurable switched inputs
Warranty
Five-year warranty or 17,500 hours
ISO Certification
Manufactured in an ISO 9001:2015 certified operation
AC Current Sensing
Standard for generator applications on the TG600 only
Monitoring
RemoteIQ remote monitoring and control available with cellular modem
Contact Us